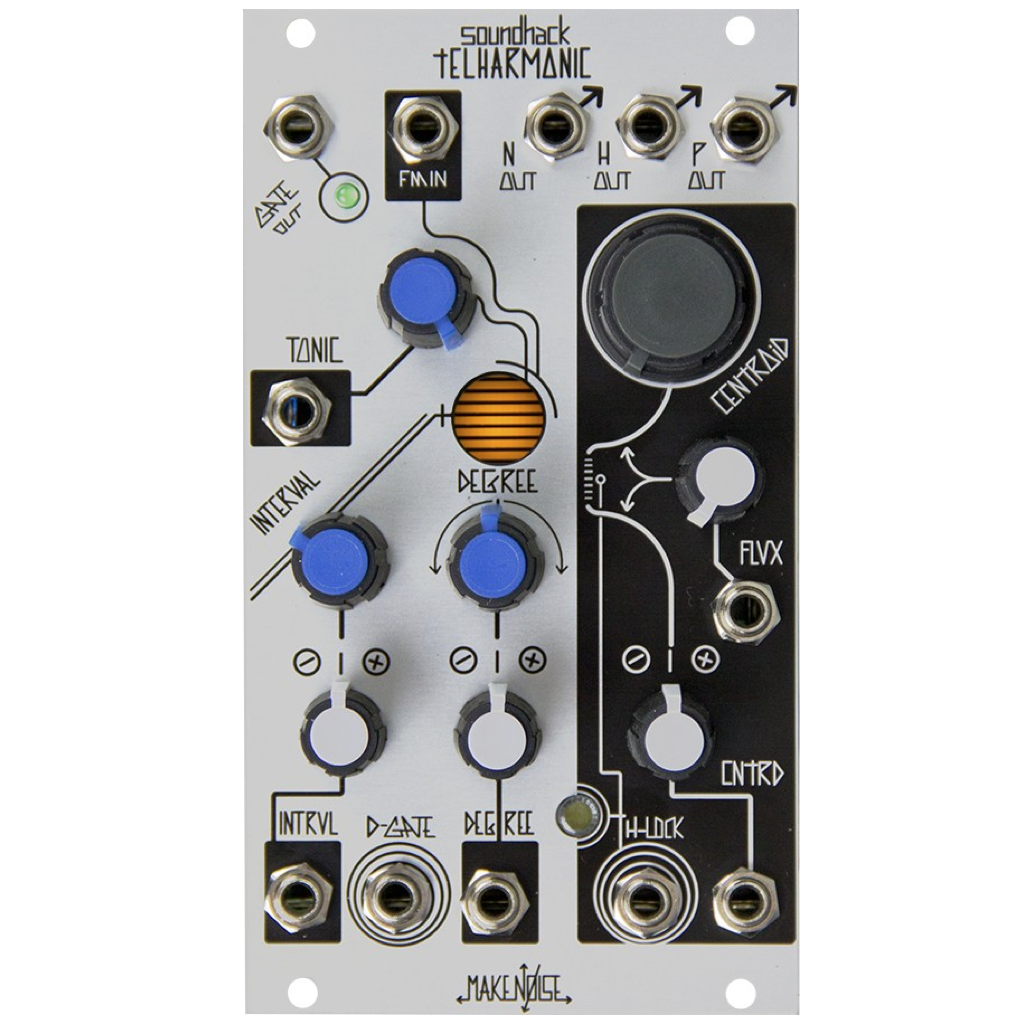 Telharmonic Additive Synthesizer
Make Noise
Regular price $358.00 Sale
Overview
The Telharmonic contains three simultaneous synthesis algorithms which are harvested from the early period of electronic music. There is a Noise Algorithm, a 3-voice Additive Harmonic Algorithm and a 3-voice Phase Modulation Algorithm, each having its own distinct sonic character and strengths. Another highlight is that the synthesis algorithm's parameters are intended to be highly musical and link directly to music attributes found in music theory. Users can easily modulate these music-theory related parameters such as intervals to create chords, hence sequencing chord progressions with ease – a rare treat in the eurorack world. The Telharmoic can be thought as a 2-in-1 module, consisting of a synth voice and a dedicated composition toolkit.
Details
3x Algorithms (Tuned Noise, 3-voices Additive synthesis, 3-voice Phase Modulation)
Simultaneous output of 3 synthesis algorithms
CV control of music theory-derived parameters, such as chord intervals
Spiraltone Easter egg mode
Highly unique, melodic and musical!
| Format | Eurorack (Doepfer) 3.5mm Jack |
| --- | --- |
| Functions | Synth Voice |
| INS / OUTS | 8 ins / 4 outs |
| Expander | N/A |
| Dimensions | 3U |
| HP | 14 |
| Max. module depth | 30 mm |
| Power | +12V: 139mA, -12V: 10mA, +5V: 0A |
| Weight | 0.123 kg |
| Manufacture Page | Telharmonic |
| Manual | telharmonicManual.pdf |
Video