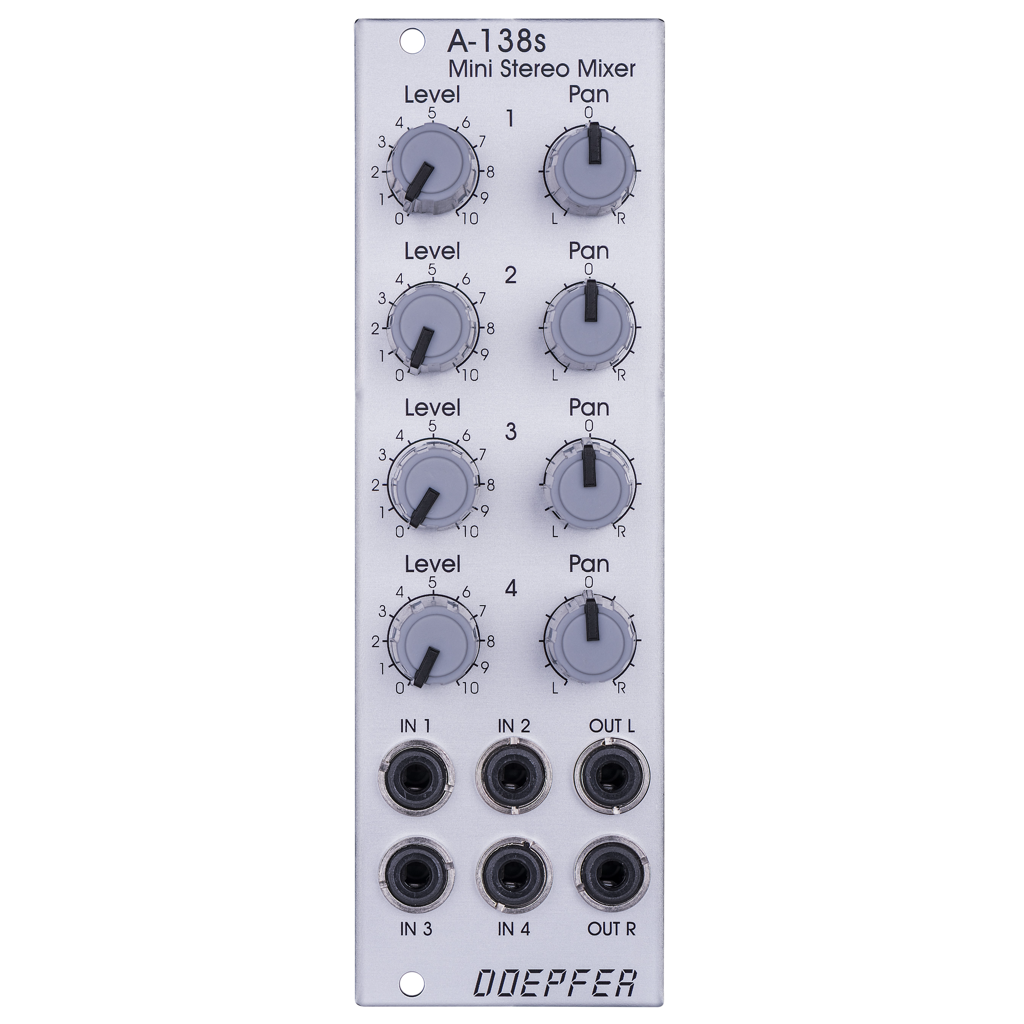 A-138s Mini Stereo Mixer
Doepfer
Regular price $93.00 Sale
A-138s is a simple but useful 4-in-2 mixing tool. It has four inputs available. Each input is equipped with an attenuator (Level) and a panning control that is used to distribute the signal to the left and right output. Beyond stereo mixing it is equally suited to create variable parallel routings. For example: Any of the four inputs may be routed in variable intensity to feed two filters.
You may regard the A-138s as a smaller version of the A-138m Matrix Mixer.
Inputs and outputs are DC coupled, i.e. the module can be used for the mixing of control signals too.
Note: Black versions of the grey knobs used in this module are available as spare parts. If some of the grey knobs (e.g. Pan) should be replaced by black ones they can be swapped easily by the customer. If applicable pay attention to order the knobs with 11.5mm diameter (A-100KSB in the price list / section spare parts).