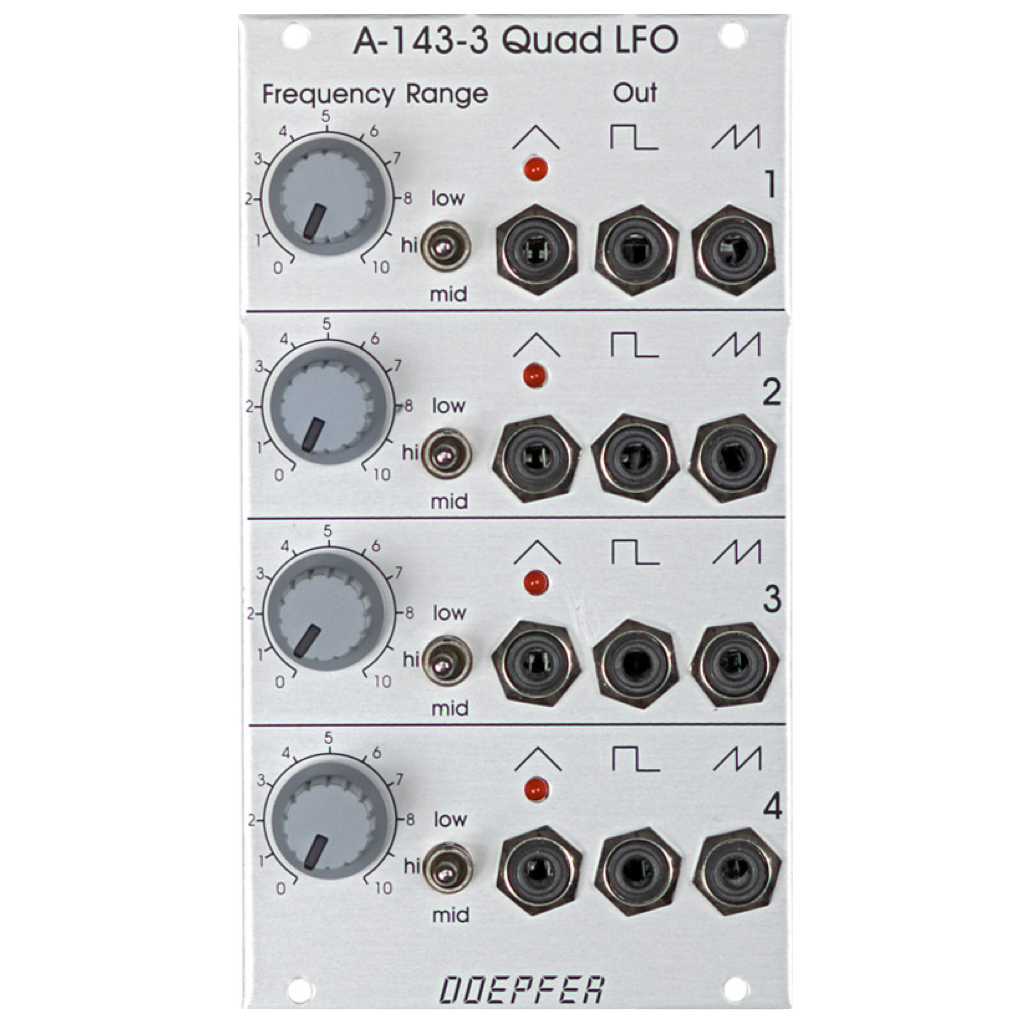 A-143-3 Quad LFO
Doepfer
Regular price $149.00 Sale
Module A-143-3 is a low-cost four-fold modulation oscillator, often called LFO (low frequency oscillator). Like the other modules of the A-143 series (A-143-1 and A-143-2) not a very "exciting" module, just a bread-and-butter device and a simple demon for work. The module contains four simple LFOs. Each LFO is equipped with three waveform outputs: triangle, rectangle and rising sawtooth. The frequency of the sawtooth output is twice the frequency of the other outputs. A three-way switch is used to select one of three frequency ranges mid-low-high, spanning from about two cycles per minute at the lowest, to moderate audio frequency at the highest (about 5 kHz).
If other waveforms or additional LFO features are required (e.g. reset input, adjustable waveform, voltage controlled frequency) the LFO modules A-145, A-146 and A-147 are available.
A detailed description of the module can be found in the user's manual
A1433_man.pdf
As we have not sufficient module numbers left, all multiple modulation sources will be collected in the A-143-x group (A-143-1 Quad AD, A-143-2 Quad ADSR, A-143-3 Quad LFO and so on).