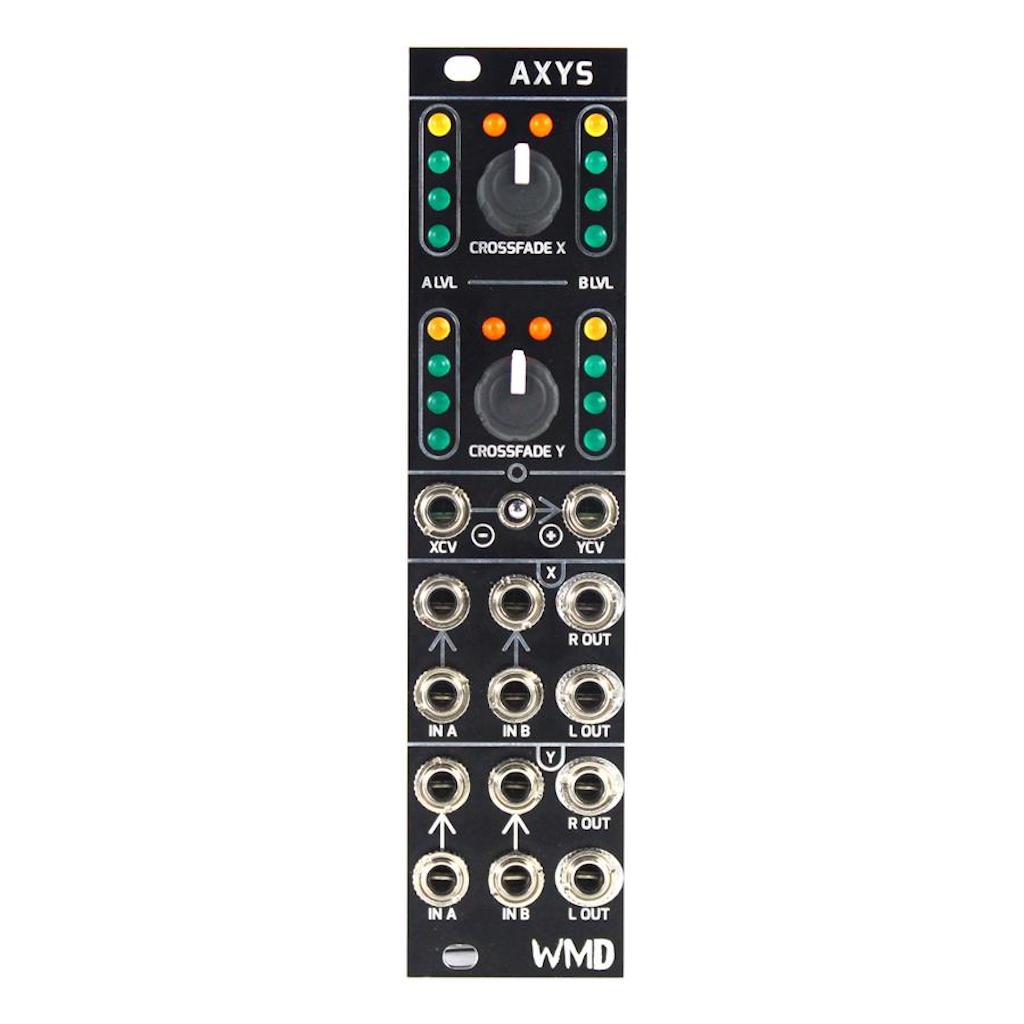 AXYS Stereo Crossfaders
WMD
Regular price $254.00 Sale
Description
Pronounced "AXIS", AXYS is two Stereo Crossfaders in 6hp.
Stereo patching is becoming more common each day in the Eurorack Modular Synth System and we here at the shop are performing out a ton.  Over the past couple years we consistently felt the need for a simple crossfader module that would allow users to switch between two stereo sources, add a stereo effect path, or easily mix a mono source with a stereo one.  AXYS was born from this need.
Each crossfader features stereo inputs with normalling for mono to stereo uses as well as independent CV control.  Control both crossfaders with one CV easily and decide how the Y will react to X's CV.
Easily transition between two performers similar to a DJ transitioning between decks with one channel and add some master buss effects with the other.  Use one channel for adding stereo effects and the other to dial up some nice parallel compression.  Perfect for live performance and momentary effect blasts. A simple easy to use module with tons of uses.
All analogue signal path keeps your tone intact and sounding the way you intended it to.
Features:
2 Stereo Crossfaders in one module
Small footprint and sleek design make it great for skiffs
All analog and very transparent
CV control with normalling and inversion
Mono to Stereo capability for each input
Handy LED meters showing Level of each input pair
 Specs:
Power: +12V = 50mA; -12V = 50mA
Size: 6HP
Depth: 38mm.
CV Input Impedance: 100K
Audio Input Impedance: 20k
Output Impedance: 220 ohm

Every WMD product is warrantied for 12 months after purchase, but please contact us if you ever have problems. We will take care of you.