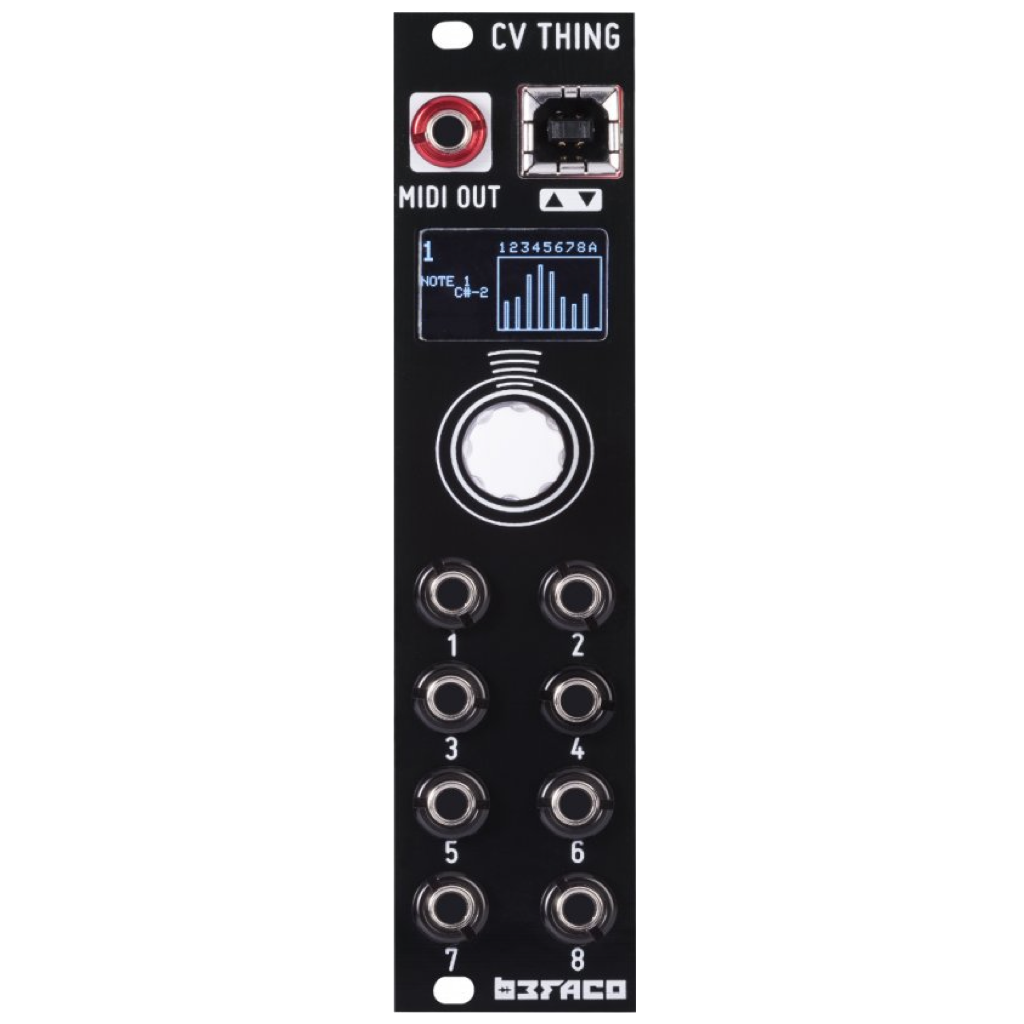 CV Thing
Befaco
Regular price $294.00 Sale
CV Thing is a fully mappable CV to MIDI converter in just 6HP. Its based on our VCMC module, but aiming for small and compact performance rigs. It has eight inputs that can be mapped to any MIDI message quite easily thanks to its simple and intuitive user interface. CCs, Program change ,V/Oct to Note or Clock are some of the messages that can be configured to easily control MIDI gear from your modular rig.
FEATURES
Class-compliant USB MIDI and TRS connectors.
TRS to DIN5 adaptor included.
8 CV inputs.
Controls fully mappable to any MIDI message (CC, Notes, Program change, Clock, ST/SP, NRPN…)
Configurations saved both in internal memory and via Sysex.
SPECS
Current needs: +12V: 50mA, -12V: 4mA
Width: 6 HP
Depth: 32 mm (including power connector)
Aluminium, heat-treated front panel.
Designed, kits prepared and completed modules assembled in Barcelona.