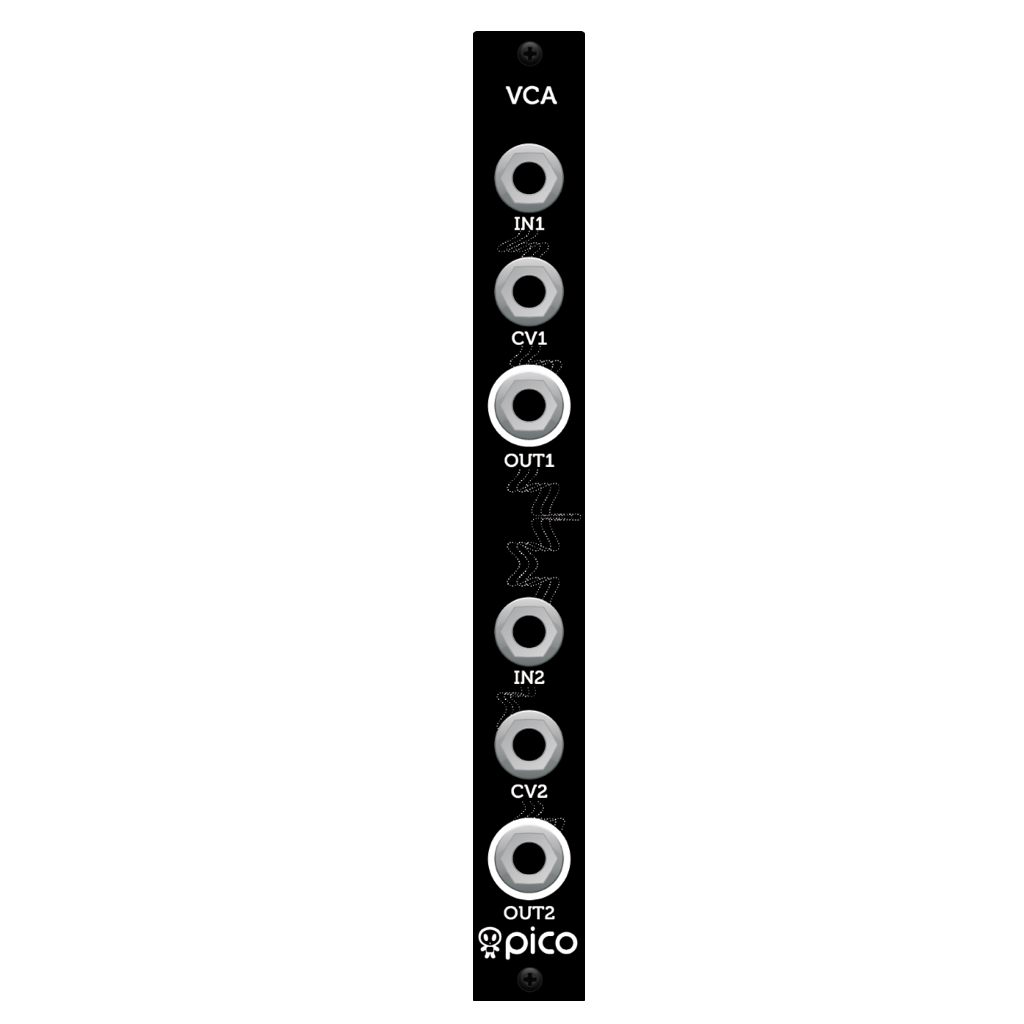 Pico VCA
Erica Synths
Regular price $79.00 Sale
Erica Pico Dual VCA is simple, reliable LM13700 based linear voltage controlled amplifier, which can be configured as two independent VCAs or stereo VCA with same CV control.
      Features:
2 independent VCAs in one module
VCA1 input copied on VCA2
Configurable CV addressing
Diode protection against input/output overvoltage
With Pico Series we challenged ourselves – can we make ANY superior functionality synth module 3HP wide and affordable? Yes, we can. 
Technical specification:
| | |
| --- | --- |
| Attenuation level | -80dB |
| Power consumption | +14mA, -14mA |
| Module width | 3HP |
| Module depth | 35mm |
Erica Pico VCA on Modulargrid