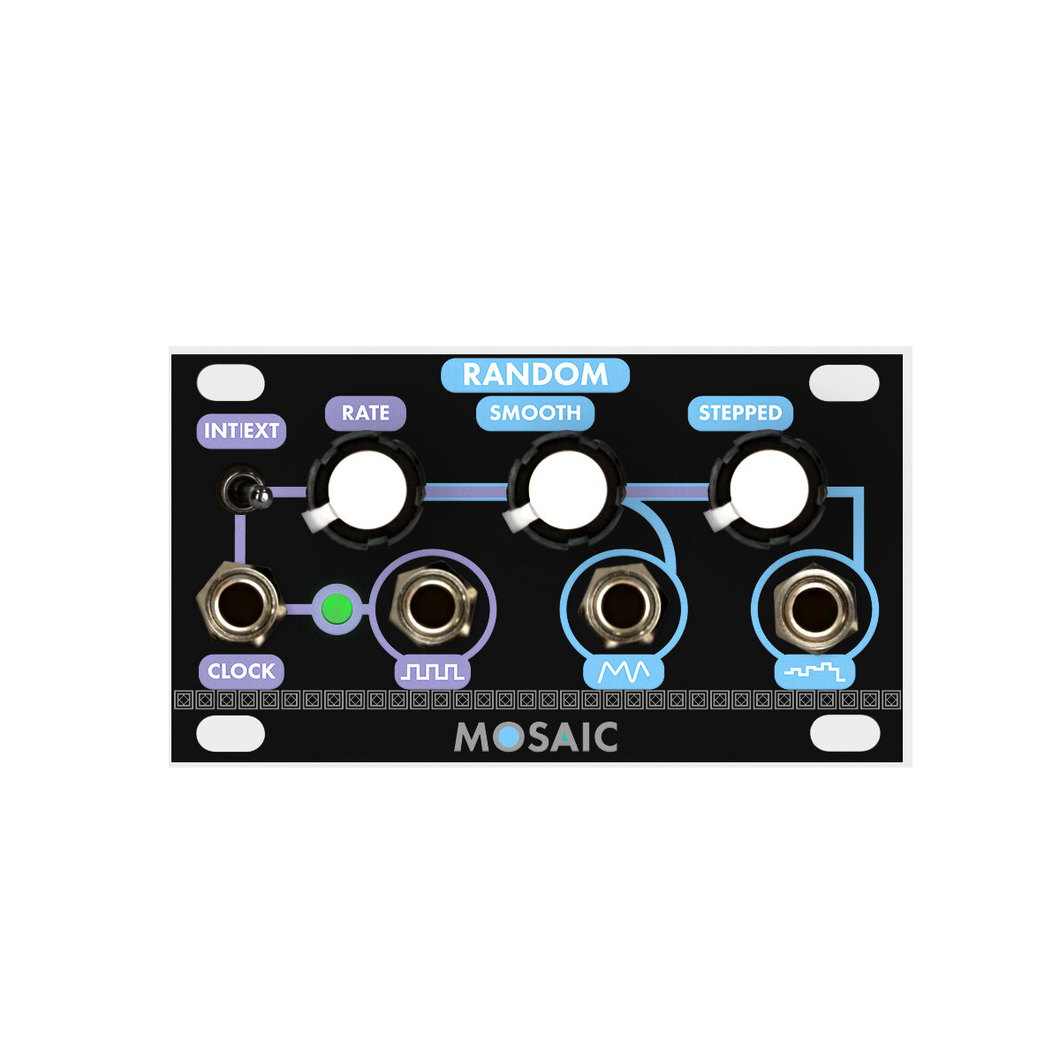 Random
Mosaic
Regular price $102.00 Sale
Building on the innovative Source of Uncertainty module pioneered by Don Buchla, the Mosaic Random adds three flavors of unpredictability to your patches in a compact footprint. Three signals are available to modulate your patch: Gate, Smooth, and Stepped signals. Each signal responds to a master rate, which is determined by either an internal or external clock. With onboard attenuators for each output signal, you can easily create subtle variations in sound, or complete overhauls of a patch. Random provides pleasant unpredictability in a small package!
Random voltage source

Gate, smooth, and stepped signals

Internally or externally clocked

Attenuators for all outputs

Tech Specs

Width: 14HP

Depth: 38mm

Power Consumption: +12V=48mA, -12V=6mA, +5V=0mA

Front Panel: Ships in Intellijel format.