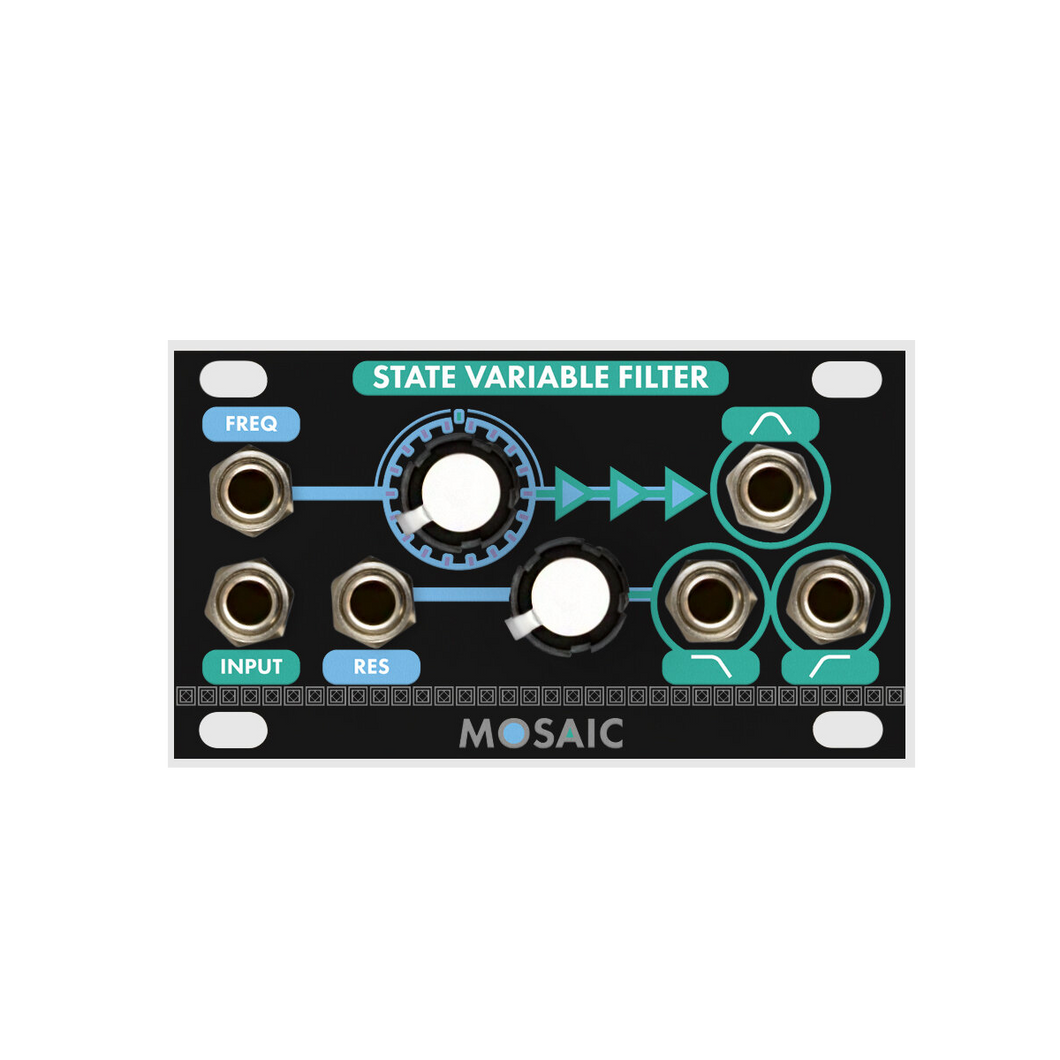 State Variable Filter
Mosaic
Regular price $122.00 Sale
Shape your sound subtly, or intensely with the State Variable Filter! SVF is an all analog, tri-output 12db sloped OTA filter with voltage controlled resonance. With simultaneous outputs of lowpass, high pass, and bandpass outputs, any signal can be expanded and changed from smooth and creamy to squelching at a moment's patch. Bring the iconic analog sound shaping tool to your patch today!
all-analog state variable filter

12db slope

Simultaneous Lowpass, Highpass, and Bandpass outputs

CV over cutoff frequency and resonance

Tech Specs

Width: 14HP

Depth: 38mm

Power Consumption: +12V=55mA, -12V=55mA, +5V=0mA

Front Panel: Ships in Intellijel format.