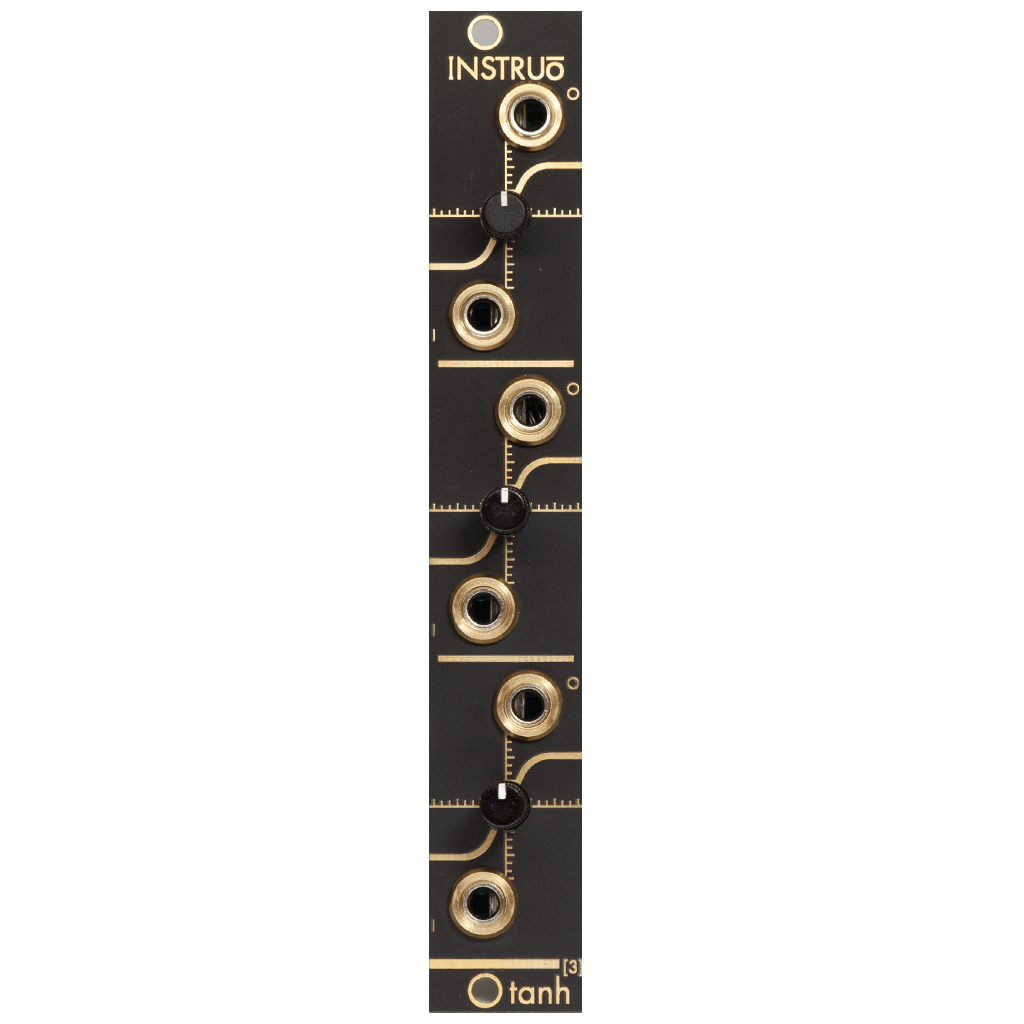 tanh[3]
Instruo
Regular price $161.00 Sale
tanh[3] is a three channel, all analogue, wave shaper. It takes an input signal and outputs the hyperbolic tangent function [tanh(x)] for that signal.
In more useful terms, it adds curves to a signal!
Traditionally the circuit is used to shape a triangle wave to a sine but when used with more complex signals it behaves as a single knob limiter.
tanh[3] | tæntʃ | noun (mathematics) the hyperbolic tangent of (x); or as a verb…
"a'm gonna tan-h that"