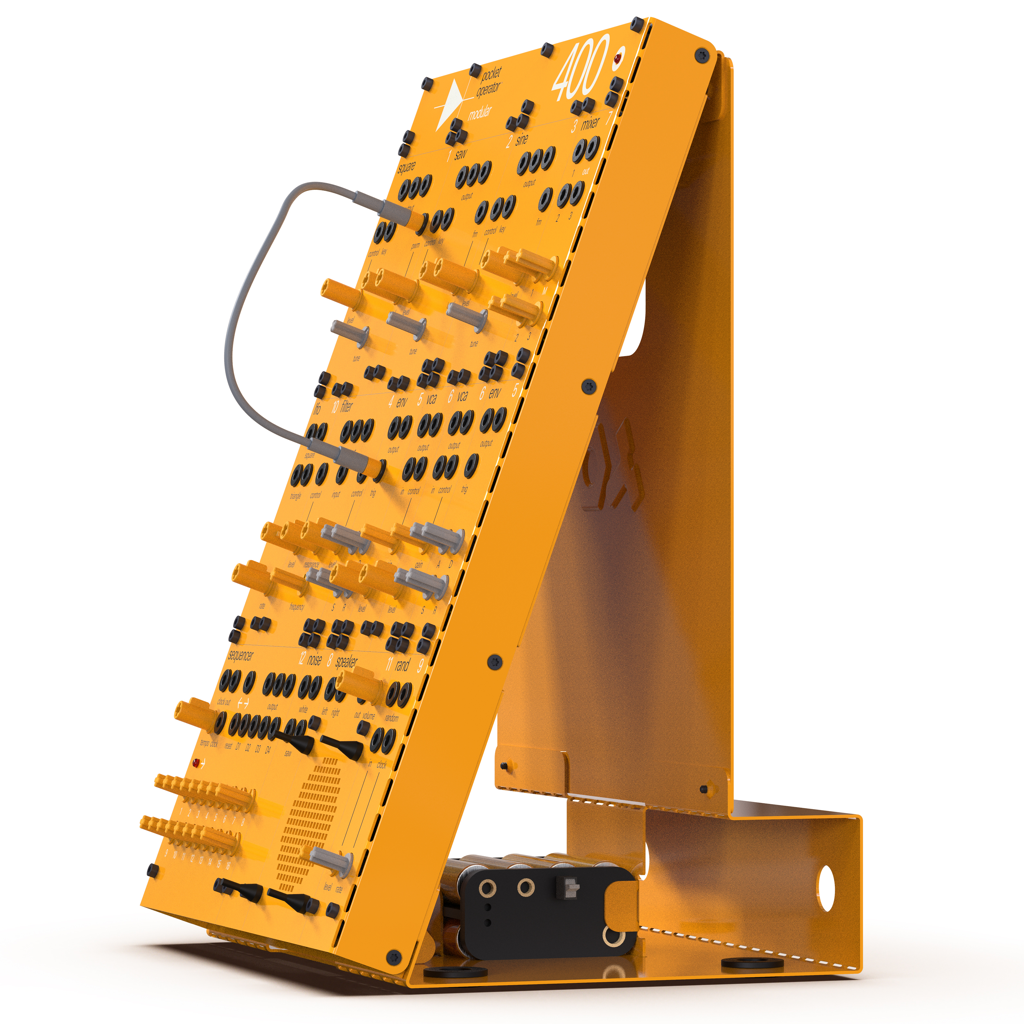 Teenage Engineering Pocket Operator Modular 400
Teenage Engineering
Regular price $508.00 Sale
Overview
The Pocket Operator Modular 400 is a hulking three-oscillator complete modular synthesizer system squeezed into a relatively small and inexpensive package.
The 400 sports a fully analog signal path, three oscillators, two filters, a 16-step sequencer, an on-board speaker, and other tools manipulating sound and voltage, coming to a total of 14 modules. As a complete synthesizer, a user could spend thousands of hours exploring this machine allone, but since it is all compatible with eurorack format synthesizers, it's also a fantastic option as a first step into the limitless world of eurorack, or as a major expansion to an existing eurorack modular system. Needless to say it interfaces perfectly with the rest of the Teenage Engineering Pocket Operator lineup as well. Like the Pocket Operators, this modular synth can also be battery powered, and has a handle for portability.
Swedish innovators Teenage Engineering have lowered costs by making the synth lightweight, shipping in a small, flat packaging and allowing the user to build it DIY (putting it together is like assembling Legos!). These logistical cost-saving measures allow us to lower the price without sacrificing on sound or functionality! Patch cables are included.
NOTE: UNIT REQUIRES FINAL DIY ASSEMBLY BY END USER.  AS IT IS A DIY PRODUCT NO RETURNS ARE ALLOWED.
Details 
1 X 400 CHASSI
14 X MODULES
1 X BATTERY PACK
1 X DISTRO
37 X TRIM KNOB
13 X VALUE KNOB
15 X AUDIO CABLE
4 X RUBBER FOOT
4 X CHASSI SCREW
1 X SCREWDRIVER
1 X USER'S MANUAL
Modules included:
Square VCO
Saw VCO
Sine VCO
Mixer
LFO
Filter
Envelope (x2)
VCA (x2)
16-step Sequencer
Noise
Speaker
Random
Format
Standalone
Functions

Complete System

INS / OUTS

N/A

Expander

AC adapter, Compatible with Teenage Engineering Pocket Operators, P.O. Modulars and all Eurorack Modules

Dimensions

 

214x305x248.75 mm

Max. module depth

N/A

Power

8 AA batteries or AC Adapter (sold separately)

Weight
1.5 kg
Manufacture Page
Manual
https://teenage.engineering/guides/po-modular/400