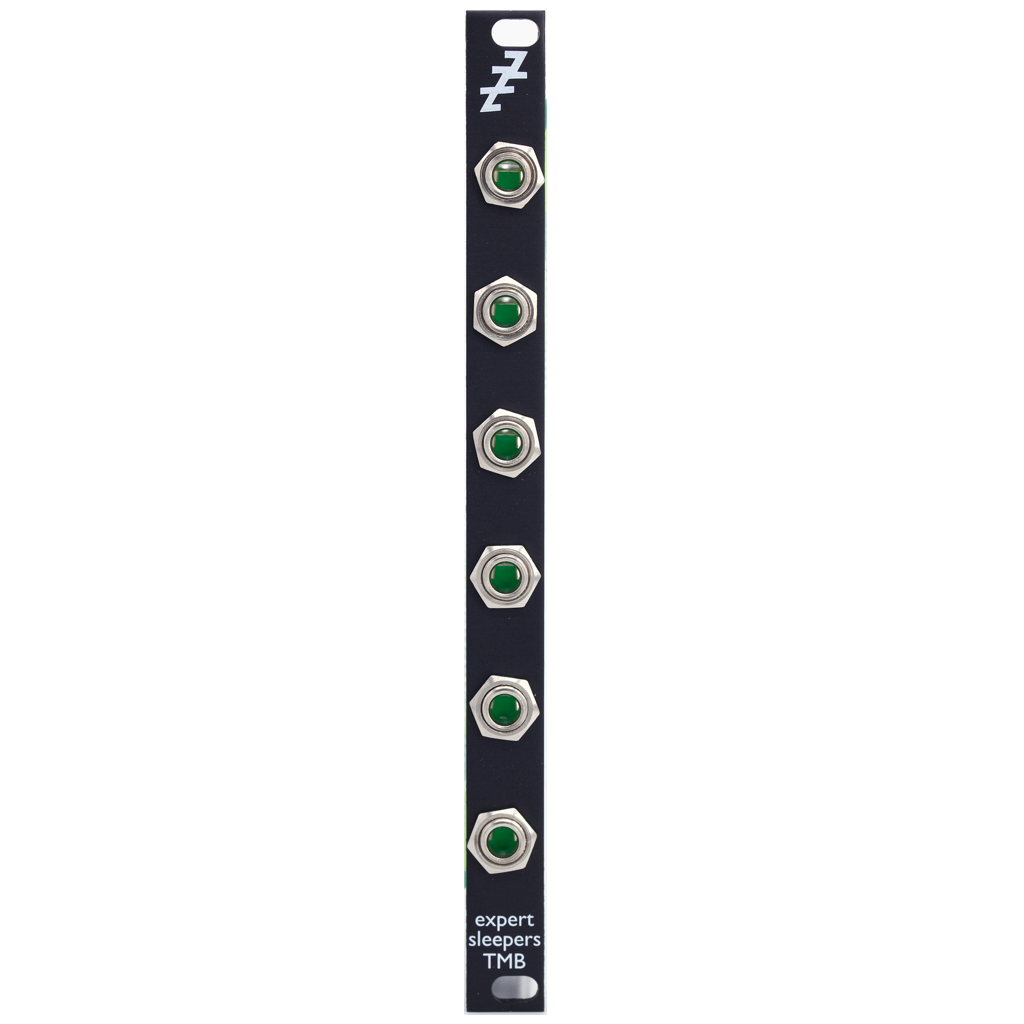 Tiny Midi Breakout
Expert Sleepers
Regular price $60.00 Sale
The Tiny MIDI breakout provides 3.5mm TRS MIDI connectors for compatible modules with breakout headers - the
disting mk4
,
disting EX
,
ES-9
,
General CV
, and
FH-2
.
The six sockets can be shared amongst modules as needed. The module is entirely passive, and can be wired up for Type A or Type B 3.5mm MIDI.
The Tiny MIDI breakout's specifications are as follows:
Panel width: 2HP
Module depth: 30mm (including cables)
Current draw: none
The examples below show the breakout connected with the uppermost socket as the MIDI input and the one below that as the MIDI output, wired for a Type A 3.5mm MIDI cable.