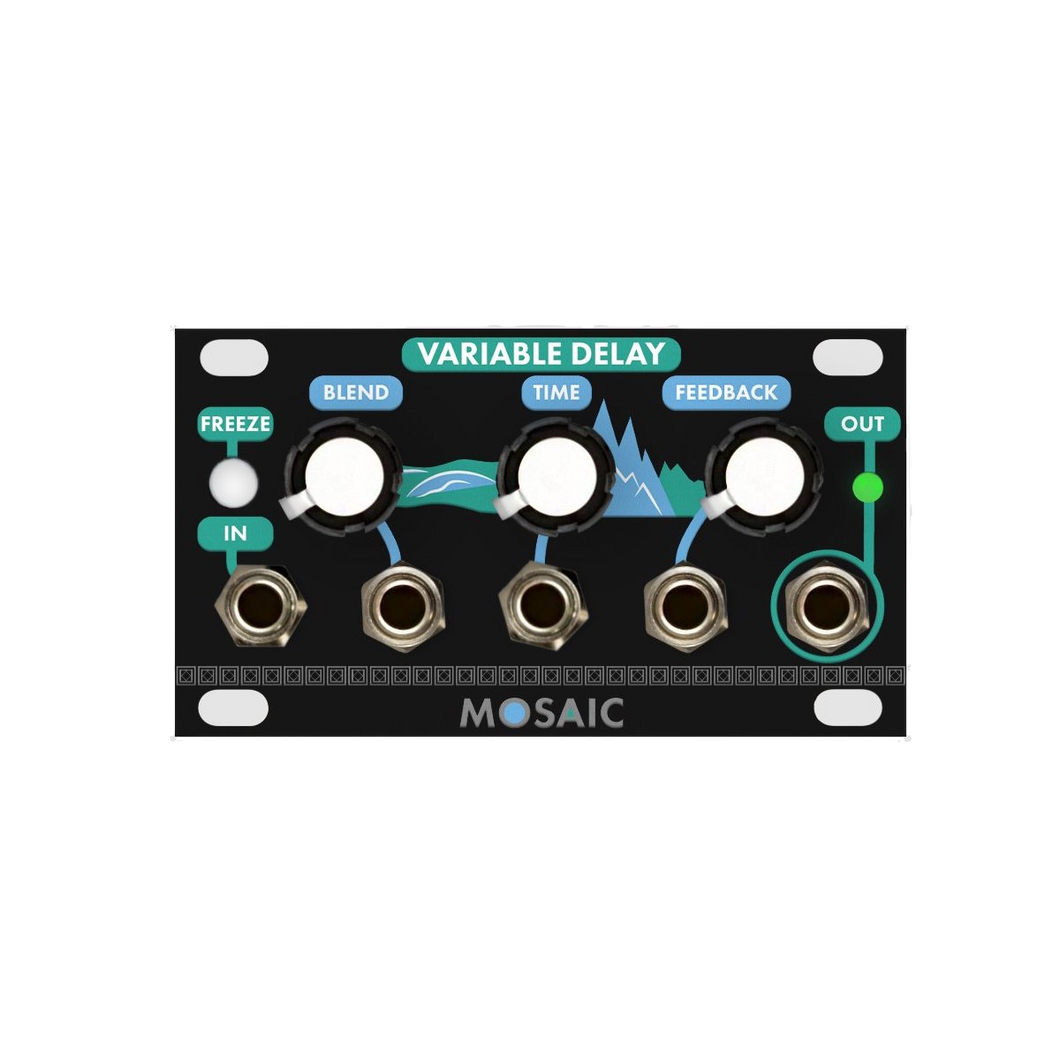 Variable Delay
Mosaic
Regular price $123.00 Sale
Whether you want slapback delay, or cavernous washes of sound, Variable Delay is the perfect processor to add rhythmic texture to your patch. This effect provides high fidelity echoes, with the ability to control your mix, time, and feedback via knob or CV. An onboard Freeze button lets you punch in stutter glitch effects when the moment is right, rounding out Variable Delay into a versatile DSP effects processor.
High fidelity DSP delay effect

96kHz, 24-bit audio

Wide range for frequency and feedback to build dynamic textures

Freeze function for punch-in stutter effects
Tech Specs:
Width: 14HP

Depth: 28mm

Front Panel: Ships in Intellijel format. Pulp Logic replacement panels available here.